I'm probably one of the very few that don't get overly excited over low gasoline prices. To be clear, I'm happy for the industries that are dependent on cheap fuel prices and for those who cannot afford the high cost of gasoline. I get it, because I've never convinced my wife that low gasoline price is not necessarily a good thing, so I understand that they are not many people who will agree with me. I concede, owing a Prius, might be influencing my thoughts a little bit. I still am wondering if those who were blaming the president for high gasoline prices three months ago because he didn't sign the Keystone XL Pipeline Project, will give the president credit for the today's gasoline prices. The XL project has not begun, and oil prices are falling. That was a rhetorical question because presidents have nothing to do with the oil prices that are sold on the open world market. I'm not saying that it won't enhance the president's chances of getting reelected, if gasoline is selling for less than $3.00 a gallon in November. We always have to factor in the low information voter.
I may not be a full fledged wracked environmentalist (I didn't mention of how the microorganisms would be hurt) but I can see our environment, especially if EPA laws are severely restricted, take a huge hit. I'm not ready to blame greenhouse emissions for the Colorado fires, but I can see where it might've been a part of the intensity of the fires. I'm not ready to compare local weather reports but horrendous wildfires, heat waves, droughts,severe hurricanes,tornadoes and massive flooding ,all the fall into the extreme climate conditions scientists have warned us about. I assume we have all heard of the intensity a 1° rise in temperature in the ocean can cause. We can't restrict climate-change weather patterns to the United States, even though we are the world's largest greenhouse-gas emitter. I recall the warning from, James Hansen, NASA climatologist, saying that if we started tapping into the Canadian oil sand, it would probably boost our crude production for many years to come, but in his words could mean" game over" for the environment.
Our current economic slowdown has reduced our demand for oil; hence the lower prices.
When I'm not worrying about the environment, I worry about the clean green energy innovators who will give up trying to find the next great alternative energy. You can bet that China will use all the oil and coal they can, but they will have a lot of scientists working on alternative fuels. I can see start-ups like the Massachusetts A123 system which provides lithium-ion batteries for electronic cars might be filing for bankruptcy at today's prices, even with their large government subsides. The same for plug-ins like the Chevy Volt and Nissan leaf. Didn't we learn anything from the oil embargo of 1974?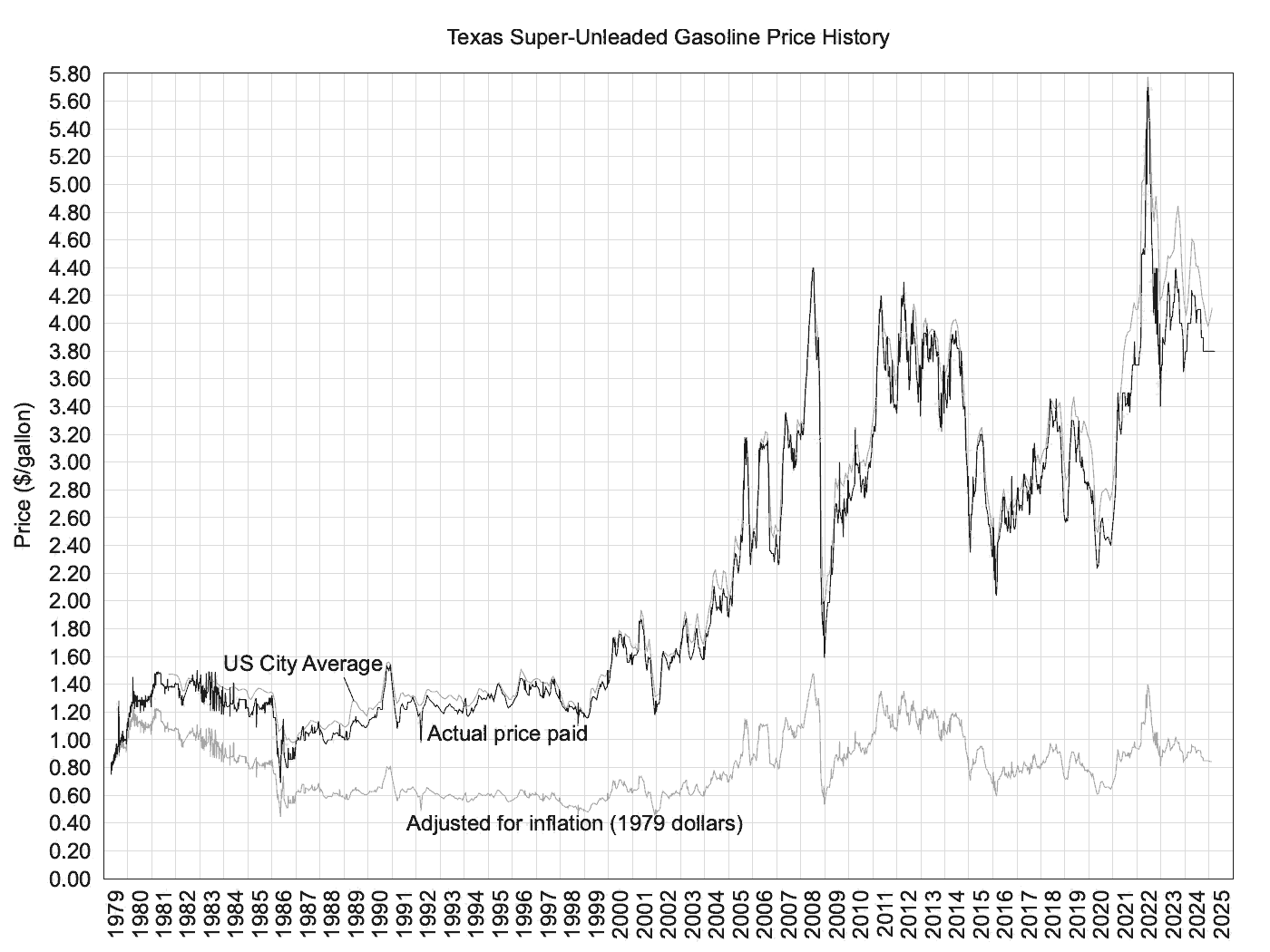 We will continue to use oil because it's a cheap energy source, but the price at the pump does not factor in the health and environmental hazards. Fossil fuels will be with us for a long time but as of today, it's not an infinite source of energy. We need an energy plan that would incorporate a manageable safe use of crude oil and include a plan for alternative clean energy.