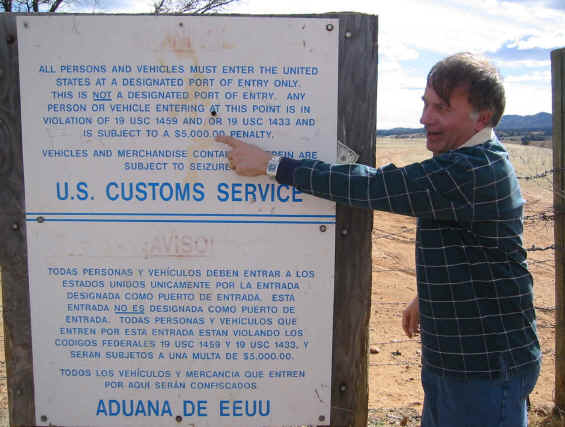 The other day I was really tempted to answer the statement submitted by
holein1
, in our local online forum. He said and I quote "I find it odd that support for a bill that is trying to curtail an illegal activity is publicly being called bigoted and racist. How can one equate dislike of an illegal activity to a hatred of a race is beyond me."
It is my opinion(based on multiple posts) that
holdin1
, has a low tolerance for protests, complaining, or in some cases a difference of opinion. I'm guessing he thinks that everyone should applaud the Arizona Law SB 1070 without reservations. I'm against the law because it violates the basic principles of the 14th amendment "equal protection clause." A Mexican- American should not be singled out for scrutiny under the Arizona's "reasonable suspicion clause." I would like to know if the republicans were swayed with contributions from the new private prisons that would house the people that are arrested under the " reasonable suspicion clause." I'm talking about the American citizens that will be sent to this new private facility for processing until they can prove their citizenship.
Hateful rhetoric is usually heard on right -wing talk radio but the "Open Borders" crowd has its share of bomb throwers. Reasonable people that want to have this debate should ignore the rhetoric from talk radio,La Raza,LULAC or any other special interest groups because they're going to do what ever takes generate support for their cause . There are some that want to tag these human being as if they were animals; just so they will be accepted as cheap labor. The undocumented are exploited here and in their country but it is what it it is. There are others that wish they would come and do the cheap labor then by some sort of magic,would all go home to sleep in their country of origin.
If it's illegal immigration that we want to talk about, then let's keep it at that. Let's talk about about how we got into this predicament, and how to take the steps needed to solve this issue. It's not unreasonable to ask that we update our Social Security database, issue new tamper proof cards, and work with the employer's to implement some sort of an E-verify System. There's no need(like some local poster suggests) to go overboard and make suggestions that are unconstitutional or would hamper our trade relations with other countries. They should be an understanding that this is a human being issue; we're not talking about commodities. Those that want attrition only(no amnesty); should come up with a affordable way to deport 12 million human beings and their families. We can secure our border but we never get an answer as to what to do with the undocumented that are here. That's the bottleneck.
People like
holein1
should take the time and read the draft of the "Comprehensive Immigration Reform" bill that was authored by John McCain and Ted Kennedy. That bill had the support of President George W. Bush. It's detailed and answers many of the concerns he expressed like" entitlements, social services, and education." While I understand that Americans should get first preference when it comes to education benefits; I believe that it is in our best interest to educate every child living in the United States. The "Dream Act" is about allowing a exceptional student to graduate from an accredited college having a path toward citizenship. They can also acquire a path toward citizenship if they serve in our overextended military. That act won't make or break our immigration policy but it is a small step forward.
This is the United States of America and our laws are based on our constitution, it's not our duty to compare our immigration laws with those of other countries. The new immigration law will involve immigrants from many countries not just Mexico, Guatemala and other countries south of the border. The language of the law should be consistent for all countries involved. The law should be the same for the Russian and Ukrainian immigrants in Chicago, the South Koreans, Cambodians, and Chinese in San Francisco and the Mexicans in South Texas.
I don't see why
holein1
, has any fear of being called a racist because he certainly isn't ;I've seen too many comments that would contradict that notion. Now, when a poster says that on a recent visit to our local Social Security Office, she could not hear anyone in the waiting area speaking English or the other poster that would like our military to shoot anything that moves northward shouldn't be too surprised if someone called them a racist. I don't want to mention names this time but there are a couple posters from the other side that drop that race card when they can't make a logical point.
We desperately need immigration reform because I'm uncomfortable with millions of undocumented people running around and I support comprehensive immigration reform that will last us for many years to come. I'm more than willing to secure the borders first but doesn't mean we can't dust off the old draft and start making committee modifications.
I've always wanted to submit a blog on illegal immigration but it wouldn't last 5 minutes before the usual characters would destroy a civil discussion. I'm left with this venue but maybe in in not so distant future, the posters will get tired of the same negativity and will be ready to discuss this important issue in a civil matter. I'm not holding my breath.